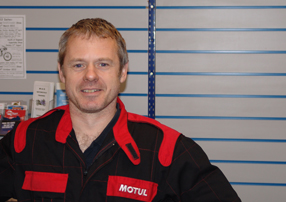 Graham Elliott
Graham is co-owner of FCL. He has been riding since he was 13 years of age (a long time ago!)
He has worked in bike shops since leaving school and has done some racing in his time. His experience is wide ranging and competitions include.
Enduro's, Pit Bike, SuperMoto and even twelve hour Lawn mower racing!
Graham has worked for larger dealers in the past, but had always wanted to run his own business, now successfully achieved at FCL.
Telephone: 01483 275868